Pre-Surgery, Chemotherapy and Radiation Dental Clearance: Is it necessary?
June 7, 2022 @ 12:00 pm

-

1:00 pm

Free

Objectives
After this presentation, participants will be able to:
Discuss the two most common oral diseases and systemic disease connections
Identify need for dental clearance prior to surgery, chemotherapy or radiation treatment
Explain importance of follow up care after transplant surgery, chemotherapy and radiation
This talk is brought to you by the New Mexico Kidney Foundation
The New Mexico Kidney Foundation is dedicated to kidney disease prevention in New Mexico by enhancing awareness and improving the quality of life of people with or at risk of kidney disease through education, research, and philanthropic projects.  We aspire to improve the quality of life in individuals with or at risk of kidney disease, decrease kidney failure rates and increase transplant rates in New Mexico.
The Foundation provides direct financial assistance to individuals who need to be added to the kidney transplant list but lack the required dental clearance because of needed dental work.  On the first Wednesday of each month, we broadcast a Kidney Talk on Facebook Live to raise awareness about the importance of our kidneys, how to keep them healthy and ultimately to prevent Chronic Kidney Disease (CKD) or the progression of CKD to End Stage Renal Disease (ESRD).  Most recently we had a presentation on the implications of oral health on kidney health by Clinician Educator and UNM Associate Professor, Christine Cogil, DNP, MPS, RN, FNP-BC.
Presenter: Christine Cogil, DNP, MPS, RN, FNP-BC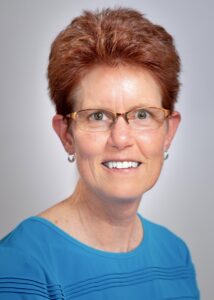 Christine Cogil, DNP, MPS, RN, FNP-BC, is a clinician educator – associate professor and the Interim Assistant Dean of Graduate Professional Programs at The University of New Mexico (UNM) College of Nursing. She also has a dual appointment with the UNM Department of Dental Medicine. Her practice as a nurse and family nurse practitioner has been dedicated to rural, underserved and border populations. Cogil joined the College of Nursing faculty in 2010, where she continued to focus on rural School-Based Health Clinics and Federally Qualified Health Centers. Her teaching has been primarily involved the preparation of advanced practiced registered nurses.
Cogil's doctoral work and clinical practice have focused on the integration of oral health into primary care. She has been involved in two HRSA grants to train students and providers in the assessment and management of oral health issues that can be managed in primary care. Currently, she is the New Mexico Oral Health Champion and, in this role, strives to improve oral health equity by working with nursing and medical programs in the state to incorporate oral health assessment and management into their curriculum. She has presented her work on the integration of oral health at local, regional, and national conferences.
Tickets are not available as this event has passed.